Joshua Gladwin
Junior Python Developer
Well hello there!
Welcome to my website! My name's Josh. I'm a Junior Python Developer and all-round Geek. I live in Berlin with my husband Chris and &nbsp my cat Sulu.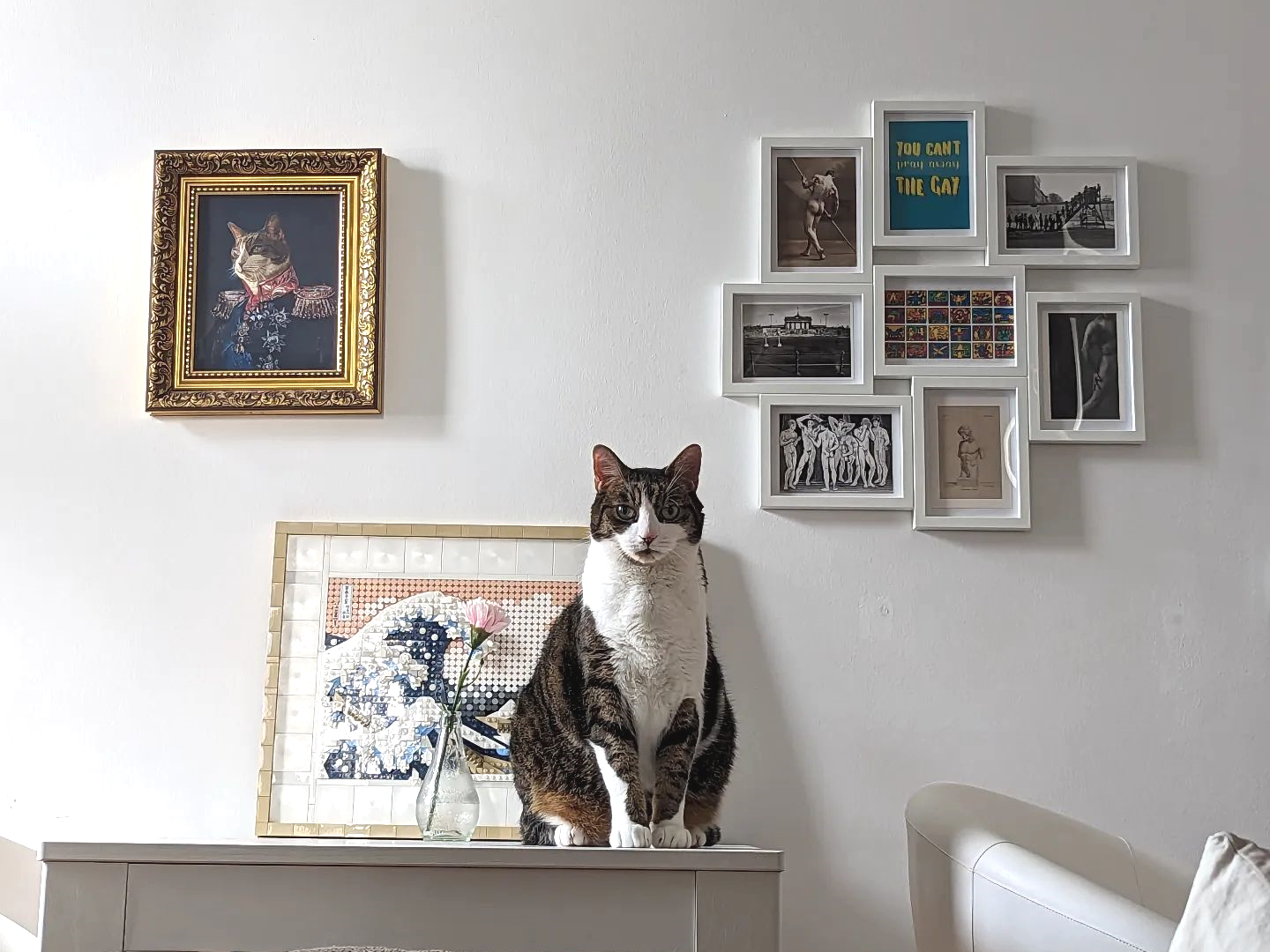 I've been coding in Python for the past few years and I'm eager to show you what I can do! With my background in languages and linguistics, I've a strong interest in the interface between tech and language - I'm fascinated by Natural Language Processing - it's one of the core reasons I recently started an MSc in Artificial Intelligence. I've studied many different languages over the years, either academically or for fun. Trying to figure out how and why a language is the way it is is always an extremely fun puzzle.
I'm extremely curious about the world around us and I'm no stranger to throwing myself into new subjects. I'm big STEM nerd and I'm always reading up about the latest discoveries in Biology, Chemistry, Medicine and Physics. In particular, I've been obsessed with Space Science since I was a kid and enjoy learning about it in all its many forms, from Astrobiology to Xenolinguistics. One of my earliest leads into programming was trying to implement scientific equations in Python.
Outside tech, languages and STEM, I'm passionate about getting involved in my community and trying to make the world a better place. My husband and I developed the LobbyALord platform which helped get the UK's same-sex marriage bill through the House of Lords. It was so effective, thanked by the Prime Minister for it. I'm politically active - I was heavily involved in the campaign to keep the UK in the EU, running a campaign hub in Central London on the day of the referendum. I also deeply care about LGBT+ and Mental Health issues.
If I sound like the sort of person you're looking for, please get in touch!
My Skills
Tech
Python
Packages & Libraries:
NumPy, Pandas, Matplotlib, Plotly, scikit-learn, NLTK, spaCy, SciPy, Astropy, Scrapy
Web Frameworks:
Django
IDEs:
Pycharm, Jupyter Notebook, Spyder
Databases
MySQL, PostgreSQL, SQLite, MongoDB
Web Development
HTML, CSS, Javascript
Other
Git, R, Excel, Tableau, MATLAB
My Projects
Germany's vaccinations... as a progress bar!
Recently I've been working on the Vaccination Progress site which uses COVID-19 data from the Robert Koch Institute and the Federal Ministry of Health to produce a very simple progress bar for the whole of Germany.